How To Blend The Workforce To Bridge The Talent Gap?
The term of "blended workforce" appears more and more frequently in the context of bridging the talent gap of an organization. Basically, it stands for – full-time employees and outsourced talents working side-by-side.
The blended workforce is one of the highlighted workplace trends in the modern business world. A year ago in an article published in Forbes, Dan Schawbel predicted blended workforce as one of the most important workplace trends in 2017. And he was definitely right!
Recent researches show that a significant percentage of executives believe that this trend can be their competitive advantage, if not actually – a regular way of getting things done in a fast and high-quality manner
But blending the workforce is not just placing full-time employees and outsourced professionals in one room and telling them what they should do together. It takes more to create an efficient environment which will bring to the perfect outcome.
7 steps for creating efficient blended workforces
In this post, we're explaining how to blend the workforce in the best possible way to bridge the talent gap and get great results out of this strategy.
Step 1: Define how you want to benefit from the blended workforce
Before rushing out in the search for outsourced talents, define which type of their engagement you need.
Is it an occasional external assistance to your permanent workforce, or is it needed on an ad-hoc basis and not regularly? Do you want to engage outsourced professionals on a regular basis with a more strategic approach allowing you to build long-standing relationships?
Defining the type of the blended workforce cooperation is the starting point for your offer to the outsourced professionals, as well as for the organizational preparations for the new strategy.
Step 2: Prepare your full-time employees for the blended workforce strategy
Once you have decided which type of cooperation you want to try, clearly communicate the upcoming changes across the organization.
Make sure that your employees don't feel threatened by outsourced professionals.
Step 3: Attract top talent freelancers into your blended team
If you want the best specialists to join your team, you need to show that you are their best choice.
Top talent freelancers are expensive, but often it's not enough just to offer them an attractive income. Everybody can offer more money. In addition to income, concentrate on appealing working conditions, and interesting projects which will allow top talents to grow professionally and leave a significant mark on their working experience.
Last but not least – take care of your employer branding, because it can definitely be a plus.
Step 4: Tune your work systems and operational practices with the blended workforce strategy
You have defined what you want to achieve with your blended workforce strategy and explained to your employees how the whole organization will benefit from the new situation. Now it is time to adapt your work systems and operational procedures.
Make sure that both – internal and external workforce is committed to the common goal. Induce colleagueship between them. Assure that your work systems and operational processes are adapted to your new strategy and run smoothly. Set the goals and metrics, and measure performance to be ahead of eventual deviations.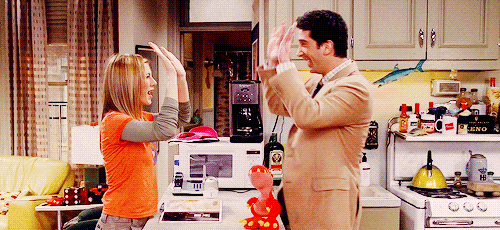 Step 5: Make sure that your team managers know how to manage blended teams
Managing in-house teams can be challenging, let alone managing the blended workforce, composed of permanent employees and outsourced professionals!
Managers involved in dealing with agile teams need to find a way to make outsourced talents feel like a part of a team, and not like outsiders. On the other hand, permanent employees shouldn't feel that more attention and efforts are given to their temporary colleagues.
Agile teams are not news anymore, but education on managing these teams is still in its early stage. That's why managing blended workforce requires a lot of self-learning and balancing.
Step 6: Build partnership with the agile talent workforce
When you find a valuable agile talent source, build partnership!
It is very important to build a network for your future needs – when you will need the highest quality again, faster approach to a specialist, more options to choose from, or a professional who can quickly and easily get involved into your organization.
Step 7: Focus on outcomes and performance management
If you want to know how successful your blended workforce is, first you need to clearly define outcomes of the project and set the metrics to measure the performance.
Once that's done, you can monitor the project flow step-by-step and see who of your outsourced professionals performs best, fits in best and delivers the highest value for the money you're paying.
Trends reveal – the blended workforce is growing fast
New technologies have provided organizations with numerous possibilities to identify and reach talents across the world and to engage them in the work directly or virtually.
By 2027, most workers in the US will be freelancers, according to the recently published Freelancing in America: 2017 Study, jointly commissioned by Upwork and Freelancers Union. Hard to believe it? Given the fact that more than 80% of large corporations plan to substantially increase their use of a flexible workforce in coming years (as stated in The Intuit 2020 Report about the significant trends that will shape this decade), the growing trend of the blended workforce might not sound that crazy.
Do you have an experience with the blended workforce, as a manager or as a team member? Share your thoughts on this strategy with us in the comments below!